New Location!!!
4137 South Sherwood Forest Blvd., Suite 110
Near Coursey
(225) 291-2626
info@spinesmith.com
First Visit
On your first visit to our office you will be welcomed as a member of our family. We'll request that you fill out our New Patient forms (available online, by fax, mail, or in the office) which will help us gain some information about yourself, your condition and health care goals. Dr. Smith will discuss the information forms with you, ask you specific questions regarding your health history and previous and current conditions that will enable him to determine if chiropractic would benefit you. If you have current X-rays, MRI's, CT's, or other laboratory results, please bring copies with you on this visit.

Examination
After a through consultation with Dr. Smith, he will perform an Orthopedic and Neurological examination. This will include testing your reflexes, your ability to bend and turn as well as other standard orthopedic, neurological, postural, and physical examination. Dr. Smith will gain valuable information regarding your current condition so that a better understanding of how chiropractic can help you. If necessary, he may take X-rays or refer you for additional testing procedures.

X-Ray
X-ray is sometimes required to get a full evaluation of a patient, to make a diagnosis or to rule out certain conditions. The need for an X-ray is made on an individual basis, based on patient's age, examination findings, etc. We have an X-ray facility on-site.

Report of Findings

Once all of your information and examinations have been performed, Dr. Smith will give you a report of findings to explain your diagnosis and tell you his recommendations for treatment. During your report, he will answer your questions about
o What's wrong?
o Can chiropractic help my condition?
o How long will it take?
o How much will it cost?
If it is his opinion that you require attention from a medical doctor, Dr. Smith will refer you to the appropriate medical specialist such as a neurologist, neurosurgeon, orthopedic surgeon, pain specialist, etc.
Treatment
Most patients begin to see results from the very first adjustment.

Payment
Our office participates in many insurance plans and programs. In addition, we accept cash, checks, Visa, Mastercard and Discover. We also accept auto accident liens with your attorney, medical payments auto insurance reimbursement and workers compensation cases. To find out if your insurance plan covers chiropractic or has chiropractic benefits, please contact our office at (225) 291-2626 or fill out the insurance form and fax it to (225) 291-2628.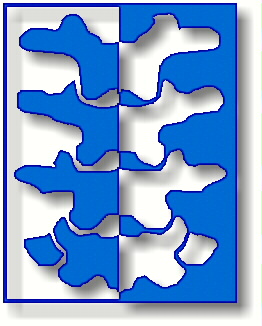 Open Early, Late,
Lunch and Saturdays
by appointment

In the Oaks at Bluebonnet Park
4701 Bluebonnet Blvd
Suite B
Baton Rouge, LA 70809
(225) 291-2626